Can You Add A Workout To Apple Watch If You Forgot To Wear It? (Solved!)
Considering the pretty limited battery life of an Apple Watch, it makes sense that from time to time, many people's Apple Watches die right before or during a workout that they want to track. In addition, it is common to sometimes forget to put the watch on too. But can you manually add those precious workout minutes to your watch after the fact?
One can add a workout to their Apple Health data at any time, but it will not increase Apple Watch Fitness ring progression. All it requires is for someone to manually add their workout data on the Health app on their iPhone, at which point they can add workout type, duration, and more.
While it is certainly disappointing that data added post-workout does not increase progress toward closing rings, it is still very helpful to track every workout. This feature is not very prominent, and Apple does not really teach you how to do it, so the rest of this article will give you information about how you add forgotten workouts to the records of your Apple Watch.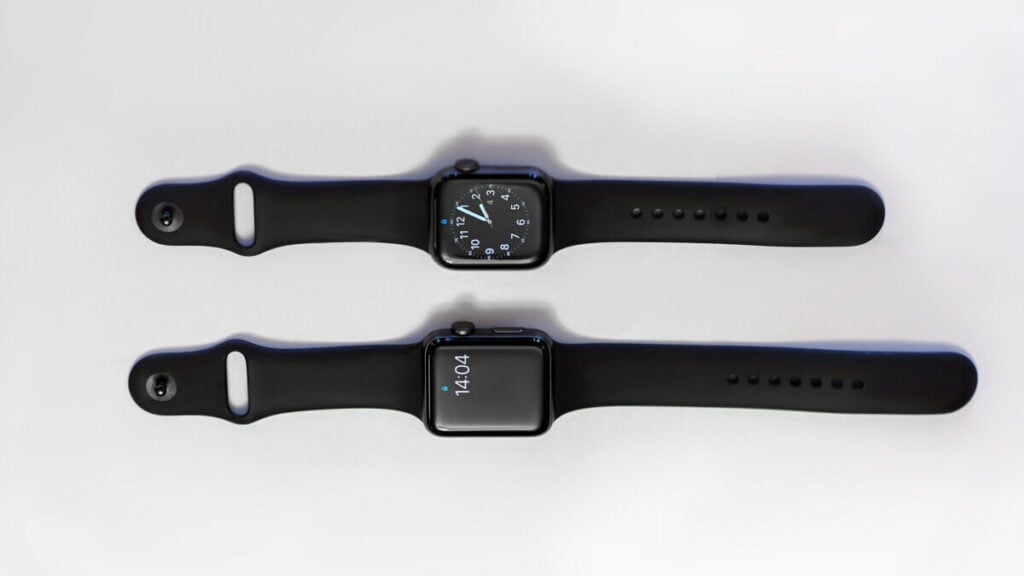 Can You Add a Workout to Your Apple Watch if You Forgot to Wear It?
The most confusing thing about how workout tracking works with an Apple Watch is how Apple uses two separate apps to log your workouts and activity; namely, the Fitness app and the Health app. When you record a workout while wearing your Apple Watch, the data is recorded concurrently in both apps. This means that your rings will get closer to completion and that your health app will show a workout recorded for that time.
However, when you forget to wear your watch during a workout, there is no way (without using workarounds, which I will explain in the next section) to add workout data to the Fitness app. There is a way to add data to the Health app though, meaning that in the end, only the Health App will have a full record of your workouts.
This is very irritating if you use your Apple Watch for the vast majority of your workout needs, as I know that for myself at least, not closing rings and losing out on a streak is a huge bummer. So yes, you can add a workout to your Apple Watch per se, but it will not count towards the fitness goals on it.
Adding Workout Data to the Health App
The only way to add workout data to the Apple Watch without using a third-party app is to do so through the Health app. The steps to do this are as follows:
Open the Health app on your iPhone.
Tap "Browse", which should be located on the bottom right of the screen.
Scroll down until you see "Workouts", or search it using the search bar at the top of the screen.
Tap "Add Data" in the upper right-hand corner.
At this point, you can select your workout type.
Set the time you started and stopped the activity.
Depending on the exercise, there may be more data for you to enter. In most cases, the only data needed to log the workout is just the start and stop time and activity type, although it can be useful to log more specific data as well for your own record-keeping purposes.
The following video explains these steps very succinctly with clear visuals.
Closing Your Rings After the Fact
There are a few workarounds when it comes to finding a way to close your rings when they should have been closed already but you forget to wear your watch (or it ran out of battery).
Some of these workarounds (none of which can really fully replicate your workout data when it comes to ring closing but can help make up for the lost workout) include the following.
Purchasing/Downloading an App that Allows You to Manually Input Some Workout Data
There are a couple of apps that can help to add some calories to your Move ring. The caveat here is that there is no app that can add to your exercise ring. Therefore, the only way to add to your exercise ring is to just exercise even more, as it will only close if you are exercising at an exertion level equal to or above that of a "brisk walk'.
However, what exactly is a "brisk walk"? Well, it has never really been defined by Apple, but for that one ring, in particular, that is the concrete requirement needed to make progress toward closing it.
Both the Fitmanual app and the Manual Move app allow you to add Move calories to your Apple Watch by estimating the calories you would have burned during a workout and then adding those to the ring. However, they both have rather poor reviews and I haven't used them personally, so this is probably one of the methods for closing your rings I would recommend the least.
As a side note, one app that is particularly well-liked by the Apple Watch community is All the Rings, which can show you which workouts you do are the most efficient when it comes to calorie burning. This can be quite helpful when you need to close your rings quickly and you want to get them done in as little time as possible.
Starting an "Other" Workout
When you open your Apple Watch and go to the workout app, you will find a list of various exercises that you can do. If you scroll down far enough on the complete list, you will eventually see "Other". When you select this workout, you will automatically earn calories burned for your Move ring equal to the same amount of calories per minute you would earn on a brisk walk or based on your heart rate, whichever amount is higher.
This can be helpful as a way to add calories to the Move ring that you would have otherwise gotten from your workout, and the best part is that you don't need to pay for a third-party app in order to do this.