How Accurate Are Garmin Fitness Trackers
The creation of the fitness tracker has helped many people become more active in their life and reach many of their fitness goals. But, when it comes to choosing which fitness trackers you are interested in and want to get, you are going to have a lot of different choices as many companies are many fitness brands.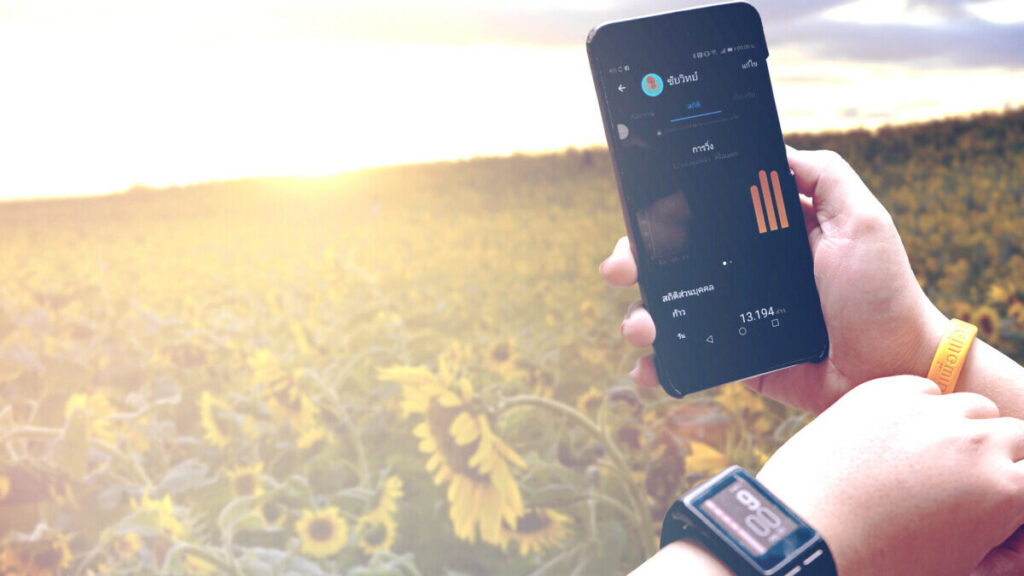 How accurate are Garmin fitness trackers?
Garmins are not perfectly accurate in their ability to track fitness throughout the day as they rely on sensors that track movement and other metrics. The data and information provided by these devices are intended to be a close estimation of activity and metrics tracked.
So, if you are interested in getting a Garmin fitness tracker you know that it isn't going to be perfect in all of its trackings, but how accurate are Garmins exactly? I will answer that along with giving you a great list of the best and most accurate fitness trackers that you can get throughout the rest of this article. Keep reading to find out more!
Are Garmin Trackers Accurate?
When asking if a Garmin is accurate, it depends on how much error you are willing to allow. Garmin smartwatches are not considered to be accurate, as they don't report all of your fitness details perfectly. Even Garmin's own website was willing to admit this went, as it stated that Garmin uses sensors to track and get an estimate of your fitness, meaning that it isn't going to be perfect when estimating your results.
Even when determining your heart rate, a Garmin fitness tracker is not going to be perfect, as the tracker is just a tool that can provide an accurate estimation of the user's heart rate at any given point in time.
While Garmin's fitness tracker wrist HR monitor technology is state of the art, there are inherent limitations with the technology that may cause some of the heart rate readings to be inaccurate under certain circumstances. These circumstances include the user's physical characteristics, the fit of the device, and the type and intensity of the activity as outlined above.
In the end, the Garmin fitness tracker was never planned to be perfect as it is not a medical device, and the data provided by them is not intended to be utilized for medical purposes and is not intended to diagnose, treat, cure, or prevent any disease. This means that they don't have to be perfect.
Which Fitness Trackers are the Most Accurate?
When choosing a fitness tracker, it is important to consider what features are most important to you and how accurate you need the tracker to be. I'll now cover the four most accurate fitness trackers on the market, based on reviews and expert opinions.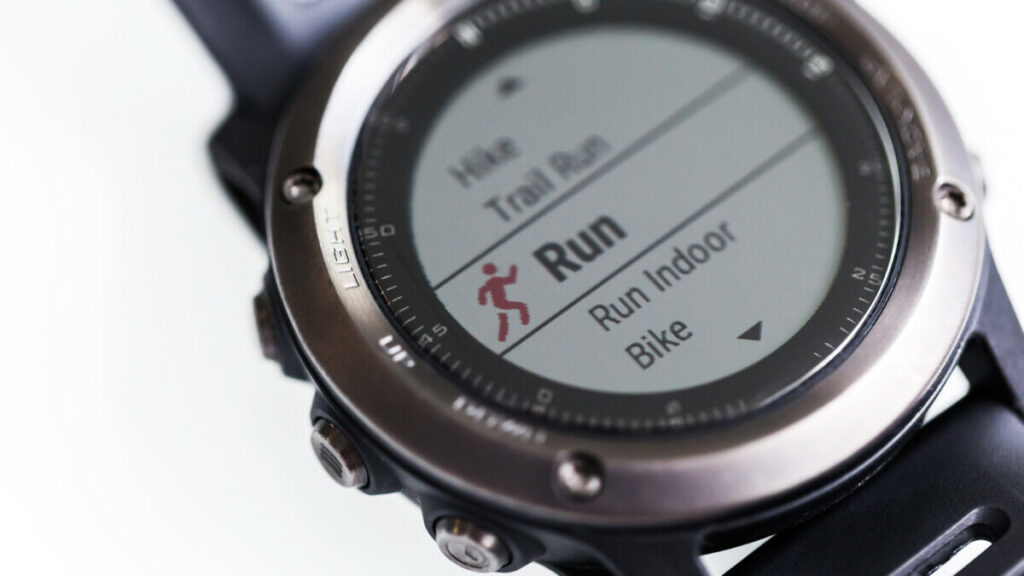 Fitbit Charge 5
One of the key selling points of the Charge 5 is that it now has built-in GPS, which means you don't need to take your phone with you on runs or bike rides if you don't want to. If you do have your phone with you, though, the connection between the two devices will give you more accurate data on things like distance and pace.
Like all good fitness trackers these days, the Charge 5 will also monitor your sleep patterns and provide helpful insights into things like Light vs Deep sleep stages as well as REM cycles each night.
All this data syncs wirelessly with both iOS and Android devices so you can view it in detail using the accompanying app whenever you want.
Fitbit Charge 5 Advanced Health & Fitness Tracker with Built-in GPS, Stress Management Tools, Sleep...
Optimize your workout routine with a Daily Readiness Score that reveals if you're ready to exercise or should focus on recovery (Requires Fitbit Premium membership). Compatibility-Apple iOS 15 or...
Get a daily Stress Management Score showing your body's response to stress and take steps to improve your levels with an on-wrist EDA sensor mindfulness session. Band Size:Sm: Fits wrist 5.1"- 6.7"...
Track your heart health with high & low heart rate notifications and a compatible ECG app (The Fitbit ECG app is available in select countries. Not intended for use by people under 22 years old.)
With the Health Metrics dashboard, track SpO2, heart rate variability, skin temperature variation and more (Not intended to diagnose or treat any medical condition and should not be relied on for any...
See your real-time pace & distance without your phone using built-in GPS during outdoor activity, then see a map of your workout route in the Fitbit app
The Garmin Vivoactive 4s
One of my favorite things about the Vivoactive 4S is its "pulse ox" sensor, which measures blood oxygen saturation levels (SpO2).
This can be useful for monitoring how well your body is acclimatizing to exercise at high altitudes. This is something that's relevant not just for athletes but also for people who live in areas with poor air quality.
The addition of SpO2 tracking takes what was already one of the most comprehensive activity monitors available and makes it even better.
Another great feature of the Vivoactive 4S is its built-in GPS, which allows you to track your outdoor activities without having to carry your phone with you.
Sale
Garmin vivoactive 4S, Smaller-Sized GPS, Rose Gold With White Band (Renewed)
Comprehensive Health Tracking: Keep track of your energy levels, respiration, menstrual cycle, stress, sleep, estimated heart rate, hydration, and more. Gain insights into your overall well-being and...
Music On-The-Go: Easily download songs to your watch, including playlists from popular music platforms like Spotify, Amazon Music, or Deezer (may require a premium subscription). Connect with wireless...
Versatile Sports Tracking: Record all your activities with over 20 preloaded GPS and indoor sports apps, including yoga, running, swimming, and more. Stay motivated and track your progress across...
Animated Workouts: Access easy-to-follow, animated workouts right on your watch screen. Explore a variety of exercise options, including strength training, cardio, yoga, and Pilates, and enhance your...
Long Battery Life: Enjoy up to 7 days of battery life in smartwatch mode and up to 5 hours in GPS and music mode. Stay powered up and track your activities without worrying about frequent recharging.
Honor Band 5
The Honor Band 5 is one of the most affordable fitness trackers on our list, and one of the stand-out features of the Honor Band 5 is its "spO2" sensor, which measures blood oxygen saturation levels (SpO2). Another great feature of the Honor Band 5 is its water resistance rating of 50 meters.
This means it can be used for swimming as well as other activities like running or cycling, making it a good choice if you're looking for an all-purpose fitness tracker.
This does result in slightly less battery life than some competitors. However, some users claim that it lasts for up to 6 days on a single charge.
Fitness Tracker, Kingbox Activity Trackers Waterproof with Blood Pressure Monitor, Activity Tracker...
With HONOR Band 5 activity tracker included Incoming call notification, calling rejection, SMS, email, SNS notifications, vibration alarm, smart alarm, timer, makes your life much more simple and...
By combining AI technology from Huawei and six main categories of sleep problems, HONOR Band 5 heart rate monitor can automatically record stable sleep, unstable sleep, and the time of the wake,...
24 hours real-time heart rate monitoring, night infrared heart rate monitoring, Heart rate warnings, HUAWEI TruSeen 3.0 heart rate technology, etc dozens of training scene optimization algorithms,...
HONOR Band 5 pedometer watch Multi-sport mode provides a better training experience: real-time tracking of heart rate reduces the risk of exercise, running time, distance, speed, running. Support...
Compatible system: Android 5.0 and above. It doesn't support NFC. International Version having No Warranty in USA
Fitbit Inspire 2
One of the key selling points of the Inspire 2 is its accuracy. The heart rate sensor is very reliable, and I found it to be consistently accurate when tracking activities like running and cycling. This was great for helping me to gauge how hard I was working out and making sure I stayed within my target heart rate zones.
Another highlight of the Inspire 2 is its long battery life. We were able to get up to 10 days from a single charge, even when using all of the inspired Fat Burn features to their full extent.
This includes things like sleep monitoring, automatic exercise recognition, and real-time pace/distance information if you're connected to the GPS on your smartphone.
Sale
Fitbit Inspire 2 Health & Fitness Tracker with a Free 1-Year Fitbit Premium Trial, 24/7 Heart Rate,...
Optimize your workouts with a Daily Readiness Score that reveals if you're ready to exercise or should focus on recover (requires Fitbit Premium membership. Premium content recommendations are not...
Earn active zone minutes as you progress toward your weekly 150 minutes of heart-pumping activity and use 20+ exercise modes to track goals like distance, calories burned and more
Track all-day activity: your steps, distance, hourly activity and calories burned
Use 24/7 heart rate to track resting heart rate better measure calorie burn
Enjoy 10 days of battery life for daily progress without constant charging varies with use and other factors
Is Garmin More Accurate than Fitbit?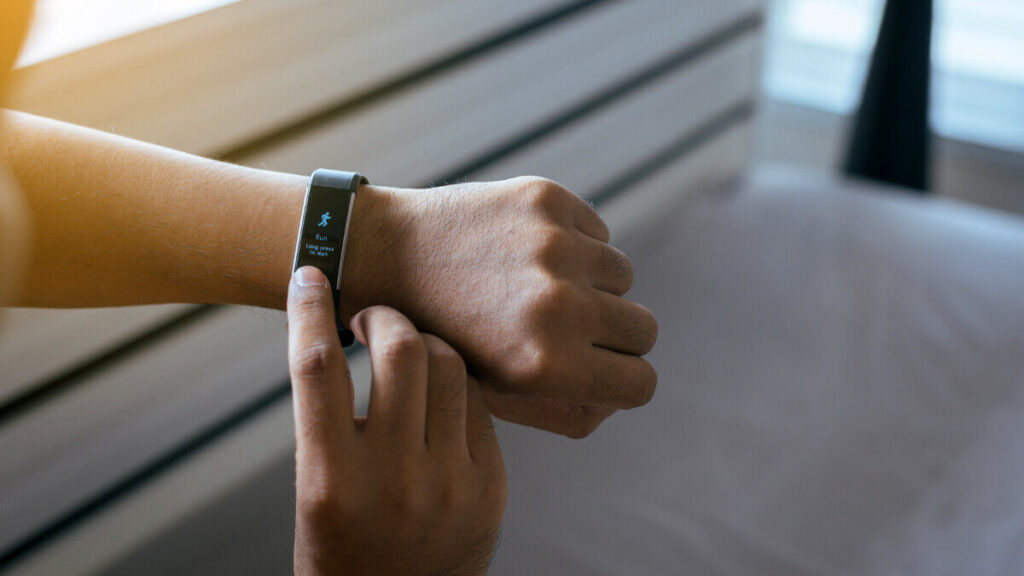 The Fitbit and the Garmin fitness trackers are both very similar when it comes to accuracy for steps, running indoors/outdoors, biking indoors/outdoors, pool swimming, strength, floors climbed, heart rate, stress, sleep, menstrual tracking, and a lot more.
Both the Fitbit and Garmin fitness trackers also have fancier stats like VO2 max (known as cardio performance on Fitbit) and Pulse Ox (known as SpO2 on Fitbit). This means it is ultimately up to you to decide which smartwatch is best for your needs.