How Accurate is Garmin Sleep? (Sleep Tracking Accuracy Revealed!)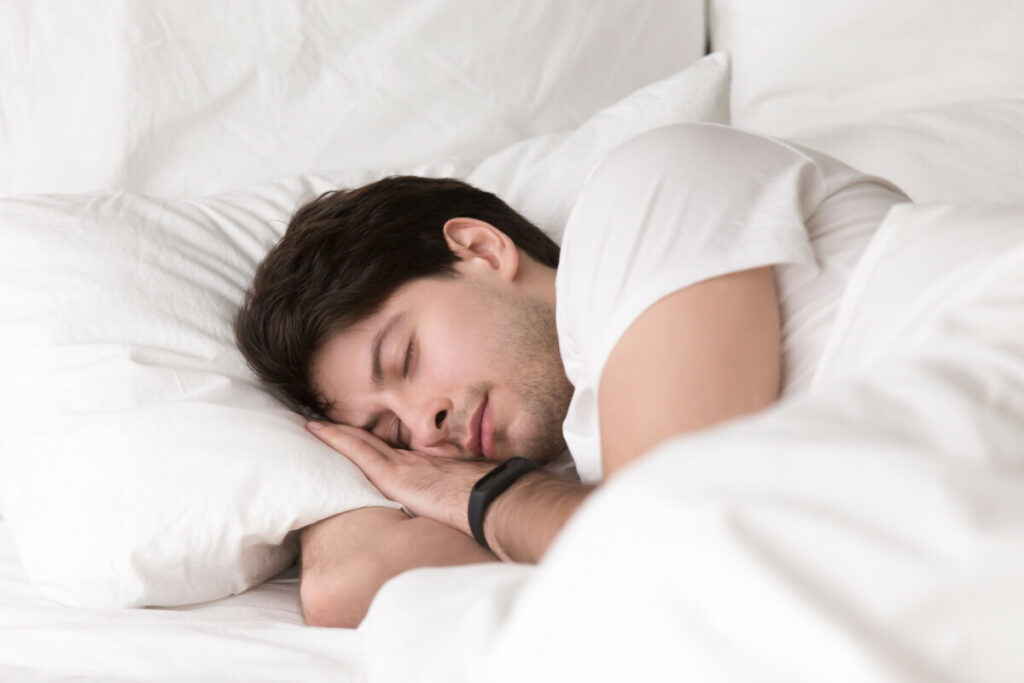 One of the biggest appeals to Garmin brand fitness watches is its sleep tracking feature. Sleep is an important aspect of our overall health and well-being, and the lack of a proper sleep schedule and low-quality sleep can greatly affect our health in other areas. In this article, we will answer all your questions about Garmin fitness watches sleep tracking feature, including how accurate it is and whether it's worth a purchase.
Using its heart rate monitor, accelerometer, and oxygen sensors, Garmin fitness watches track sleep stages and quality of sleep at a medium-high accuracy level. According to a Garmin study, the overall accuracy was 69.7%. Newer models of the watch have greater accuracy than older models.
To learn more about the sleep tracking feature accuracy and how it works, continue reading.
The Sleep Tracking Accuracy Study
To determine how accurate their watches' sleep accuracy is, Garmin conducted a sleep tracking accuracy study using a group of test participants who slept while wearing one of the first models of Advanced Sleep Monitoring compatible watches.
This study was conducted in real-life conditions for the participants, so participants slept in their own beds, in their own environments, and followed their regular sleep schedules.
A large portion of the participants struggle with sleep disorders and are on medication for it, and their data were included in the results of this study to provide a more accurate statistic for the average population. Each participant (55 in total) wore the Garmin vivosmart 3 on their non-dominant wrist for this study.
Each participant was also instructed to use a take-home EEG device called a Sleep Profiler, which gives an accurate reading of a patient's sleep pattern. It is comparable to the medical laboratory sleep monitoring device called a polysomnography device.
As a result of this study, the company concluded that the fitness watch algorithm has an overall accuracy of 69.7%, which was determined by comparing the reading of the watch in comparison to the Sleep Profiler device.
They also determined that the Garmin vivosmart 3 watches had a percentage of sensitivity in detecting sleep at 95.8% and specificity in detecting awakeness at 73.4%. The watches' ability to detect deep sleep, light sleep, awakeness, and REM sleep was fairly close to the accuracy that the Sleep Profiler device was able to detect.
Bestseller No. 1
Garmin vívosmart® 5, Fitness Tracker, Long-Lasting Battery, Simple Design, Black
Easy-to-use, comfortable smart fitness tracker, once setup through the Garmin Connect app, has a touchscreen and button interface plus a brighter, bigger display than vívosmart 4 for larger...
Get an uninterrupted picture of your health with up to 7 days of battery life in smartwatch mode; safe for swimming and showering, too
Understand your body by monitoring your respiration, Pulse Ox (Pulse Ox not available in all countries; it is not a medical device), Body Battery energy levels, women's health, hydration, stress and...
Get a score for your sleep quality, plus get further insights on how to improve your sleep via the Garmin Connect app
Reach your fitness goals through fitness age, step tracking, calories burned, intensity minutes and more
Garmin vívosmart 3, Fitness/Activity Tracker with Smart Notifications and Heart Rate Monitoring,...
The thinnest HR-equipped activity tracker from Garmin at 4mm thinner and more form fitting than Vivo smart HR; Strap material: silicone
While not in use, the discreet display disappears into the device so as not to overshadow your style. Display size: 0. 38 x 0. 76 inches, Display resolution: 64 x 128 pixels
Measures VO2 Max, which is widely recognized as an excellent measure of your aerobic fitness and should increase as your fitness improves
Stress monitoring enables users to see periods of elevated stress or restful recovery
New strength training activity will count sets, reps, and rest times and will push them to Garmin Connect for review
How Does the Sleep Tracker Work?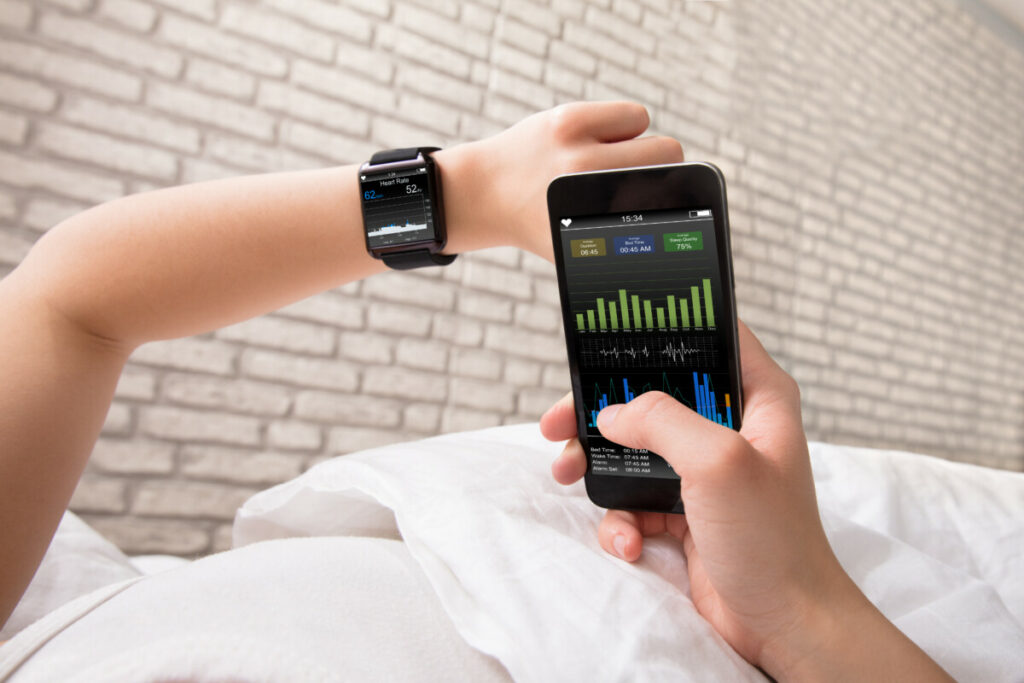 The sleep tracking in Garmin watches, called Advanced Sleep Monitoring, primarily uses its optical heart rate sensor, as well as other sensors that vary by model. It uses this sensor in conjunction with other sensors to track wearers' sleep statistics, including sleep patterns and quality of sleep. Some models will provide users with varying scores and insights into the wearer's sleep.
One of the most prominent aspects of this feature that work to give the wearer an accurate sleep reading and rating is the watch's ability to track the wearer's sleep stages using its optical heart rate sensor. These sleep stages, determined by heart rate monitoring, include light sleep, deep sleep, REM sleep, and awakeness. Heart rates vary by sleep stage, so the heart rate sensor is used to determine which stage the wearer is in and for how long.
In addition to monitoring the heart to determine what sleep stage the wearer is in and how well they are sleeping, many Garmin watches also monitor and measure your blood pulse and oxygen levels. They do this by detecting the saturation level of oxygen that is flowing through your bloodstream. This will help to warn you of any sleep issues.
Garmin watches also have sensors that detect your respiration. These respiration sensors will detect how many breaths you take each minute, which also fluctuates by sleep stages and helps the watch to determine which sleep stage you are in and for how long throughout the night. This will also help to warn you of breathing issues in your sleep.
How to Use Garmin Sleep Monitoring
To determine that your Garmin watch will be able to accurately monitor your sleep and detect your sleep patterns each night, you'll want to follow this list of steps prior to going to sleep:
Wear the watch for two or more hours prior to bedtime, and keep wearing it while you sleep. Ensure the watch fits comfortably and snugly around your wrist.
Set your watch's Preferred Activity Tracker to Advanced Sleep Monitoring if applicable to your device.
Turn on your heart rate monitor or double-check that the heart rate monitor is on.
For more accurate readings, ensure that you've set up your accurate birth date in your user settings. Also, be sure to set your average sleep and wake times so the device can accurately compare each night's sleep hours to your regular sleep hours.
Turn on the battery saver to ensure that your watch will stay on through the night and sense your sleep patterns to provide an accurate reading when you wake.
Once you've checked everything off the list, your device should automatically run its sensors to take a reading of your sleep patterns, and they'll be ready for you to check in the morning.
You can get a more detailed reading on the Garmin Connect mobile app, which the device instructs you to install in the setup manual. Once you have the app opened on your phone, tap the Menu button in the top left corner, tap Health Stats, and then Sleep for sleep stats or Sleep score for your overall sleep score.
You should be aware that daytime naps are not going to show in the sleep health log, as it only tracks during and around your regular sleep schedule hours.
Sleep Monitoring Features by Model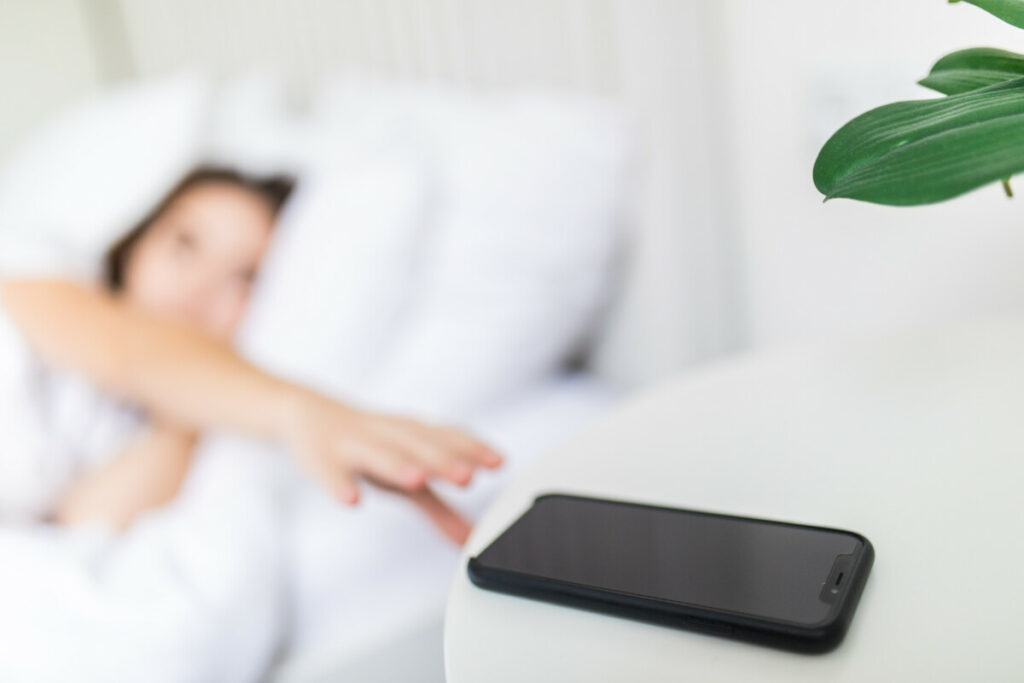 Depending on the model of the watch you have, the sleep monitoring features may vary. We've listed some of the popular models that have Sleep Monitoring features below.
| | | | | | |
| --- | --- | --- | --- | --- | --- |
| Model | Tracks Sleep Stages | Tracks Heart Rate | Tracks Oxygen Pulse | Tracks Respiration | Tracks Stress |
| Venu 2S | Yes | Yes | Yes | Yes | Yes |
| Enduro | Yes | Yes | Yes | Yes | Yes |
| Forerunner 945 LTE | No | No | Yes | No | Yes |
| Approach S62 | No | Yes | Yes | No | No |
| D2 Air | Yes | No | Yes | Yes | No |
| Descent G1 | Yes | Yes | No | Yes | Yes |
| Epix Gen 2 | Yes | Yes | Yes | Yes | Yes |
| Fenix 5 | No | Yes | No | No | No |
| Instinct | No | Yes | No | No | Yes |
| Lily | Yes | Yes | Yes | Yes | Yes |
| MARQ Athlete | No | Yes | Yes | Yes | Yes |
| Quatix 6 | Yes | Yes | Yes | Yes | Yes |
| Tactix 7 | Yes | Yes | Yes | Yes | Yes |
| Vivoactive 4 | Yes | Yes | Yes | Yes | Yes |
| Vivosmart 5 | Yes | Yes | Yes | Yes | Yes |
| Vivomove HR | Yes | Yes | No | No | Yes |
| Vivosport | No | Yes | No | No | Yes |
| Swim 2 | No | Yes | No | No | Yes |