why is my activity yellow on apple watch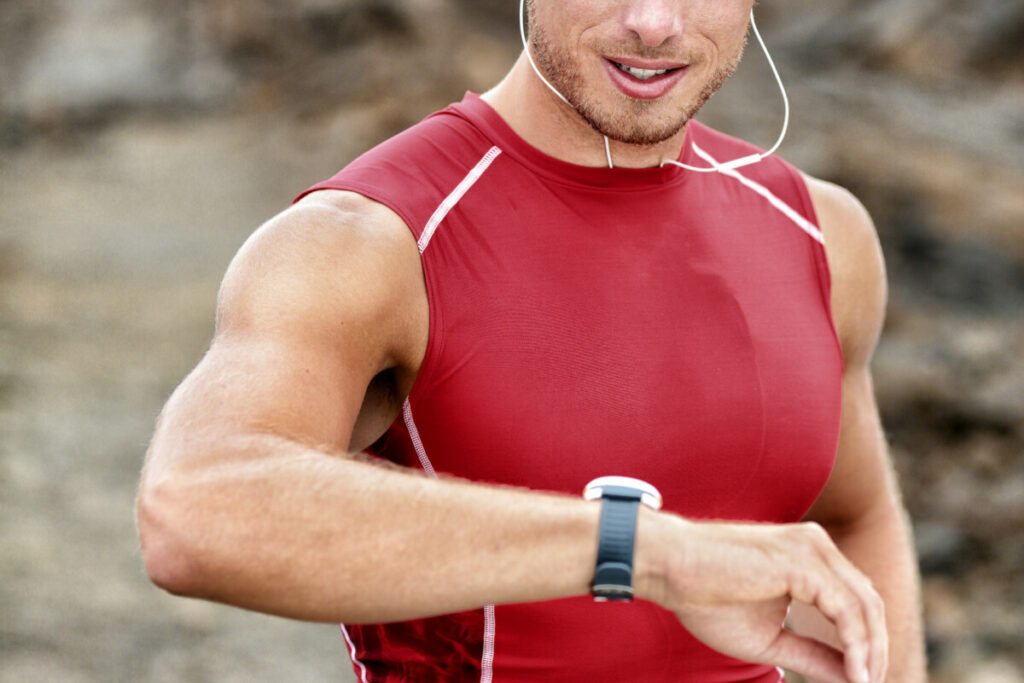 If you've been testing out the workout feature on your Apple Watch, or you've been using it for a while, you may have noticed a yellow number under the activity. Well, there's a reason this is showing on your screen, and we can help you find out why it's there and how to get rid of it.
While in the Workout app on Apple Watch, a small yellow number may appear under the selected activity. This is a time goal that has previously been set for a workout. A percentage of how much time this goal is met will appear on the workout summary. To get rid of this time, set the goal to Open.
We're here to show you more about what this little yellow number under your activity means, how to change the time, and how to set it to an open goal, so keep reading to find out more!
What Does the Yellow Number Under Activity Mean?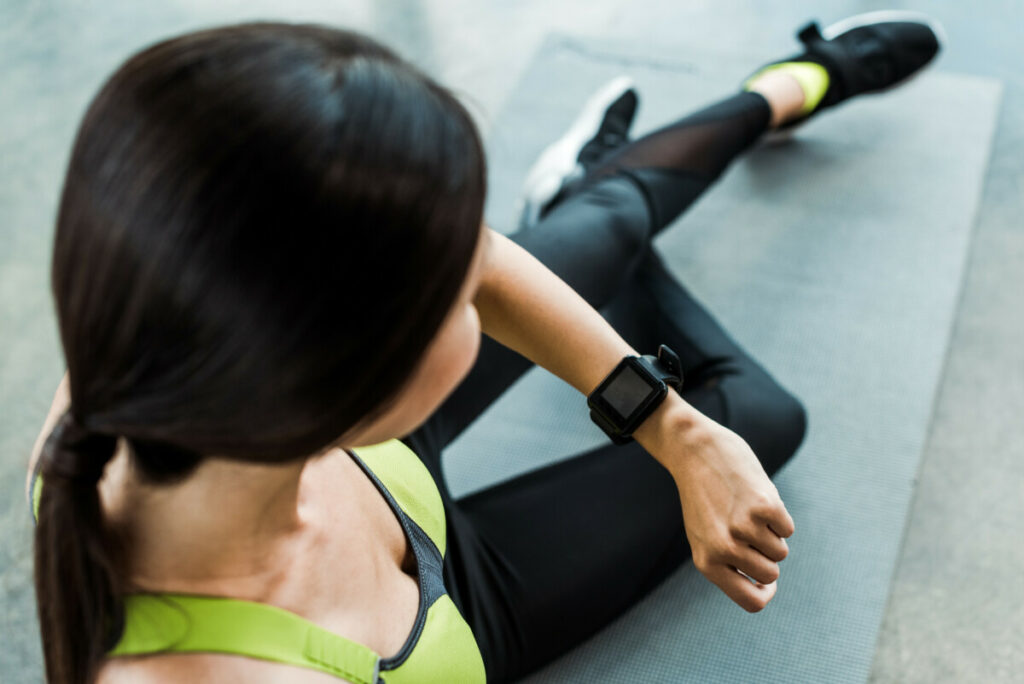 Whether you've set it up on purpose or not, the yellow number under activity indicates you've set up a time goal for your daily exercise. The time goal will appear like a time stamp, such as 1:25 for 1 hour and 25 minutes, or 00:10 for 10 minutes. This number reminds you of how long you want to do that workout each day, and each day, a percentage will appear in your workout summary, which indicates how much of that time goal was met that day.
The set time goal will have an impact on this percentage. The time goals are meant to help you stay on top of your goals and track your progress on how close you get to that goal each day, and how often you meet that goal so that you can adjust your goal in the future. You can always change this goal.
How to Change the Activity Time Goal
To change the activity time goal, open the Activity app on your Apple Watch. Once you have this app open, swipe up from the bottom of the screen and tap Change Goals. This will bring up a screen that says Move Goal, and a number with Calories underneath. This is your calorie goal for your daily move. You'll see a minus sign on the left and a plus sign on the right. Tap these buttons to increase or decrease the number of calories you want to burn for that day.
Whatever number of calories you set up indicates how many calories you want to burn each day using that activity or workout, and will appear under that workout until you change it. Just like for the time goal, a percentage for how much of this goal was met that day will appear in your workout summary. This number can always be adjusted based on weight fluctuations and the recommended daily calorie burning for your particular age and body type.
Once you've set a calorie goal, hit next. This will bring up the number of minutes you want to exercise per day for your daily exercise goal. Each activity you work on will decrease this number of minutes. Tap the plus or minus to increase or decrease the number of minutes you want to work out each day.
When you press next, another goal will appear. This is your daily Stand goal, and it will show a default number of hours. You can adjust the same way you did for your daily move goal and your daily exercise goal, pressing the minus and plus symbols to increase or decrease this number.
Regardless of whether or not you set a daily goal for each of these, they will appear in your workout summary as well as in your progress calendar.
How to Set an Open Workout Goal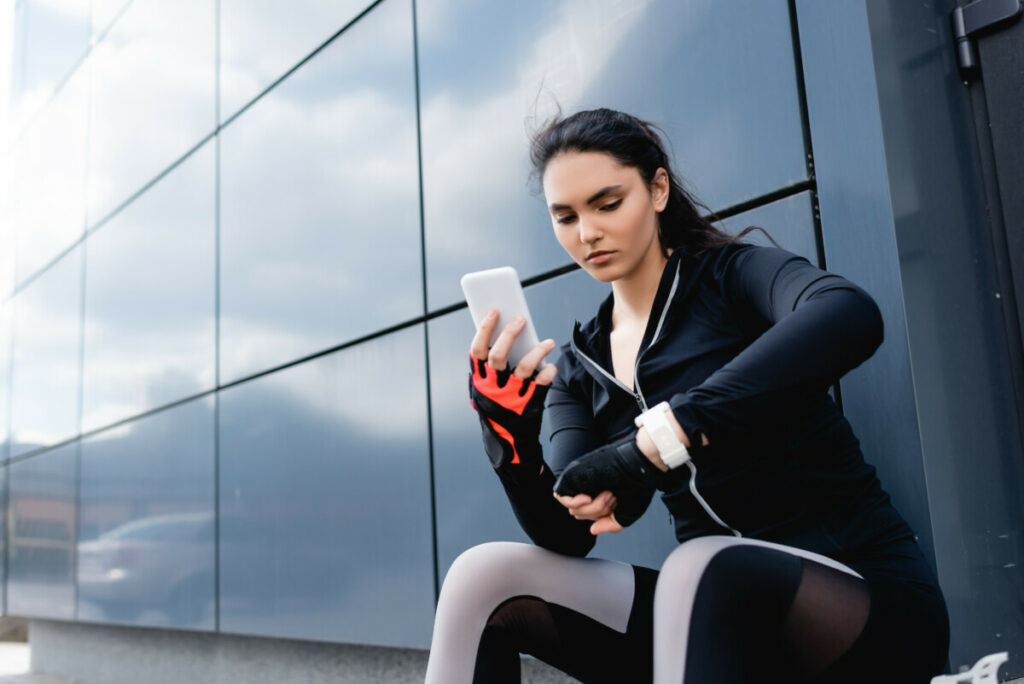 If you don't want any sort of goal set up or you simply want to get rid of the little yellow time stamp number that appears under a selected activity, you can set your workout goal to an Open goal. To do this, tap the three dots at the top right corner of the activity. On the next screen, tap on Open just before starting a workout.
Once you finish working out with that particular activity, tap on End. Your Apple Watch will remember you've set up an open goal so the next time you go to workout it will still be set to open goal, and the yellow time stamp will disappear from the activity.
If it appears on multiple activities, you may have to do the same for each one. The yellow numbers will now appear as a green "OPEN GOAL" message right under the workout type. To make it disappear, you may have to perform the workout for a bit longer than the time that appears under the activity, so that the timer fully runs out.
If you want your calorie goal to show instead of the time goal, you can click on those same three dots, and then tap Calories. Press the plus or minus symbols to adjust the number of calories you want to burn while performing that particular activity or workout, and then press start. The number will decrease as you perform the workout while the watch makes an estimation of how many calories you are burning.
When to Use a Time Goal, Calorie Goal, and Open Goal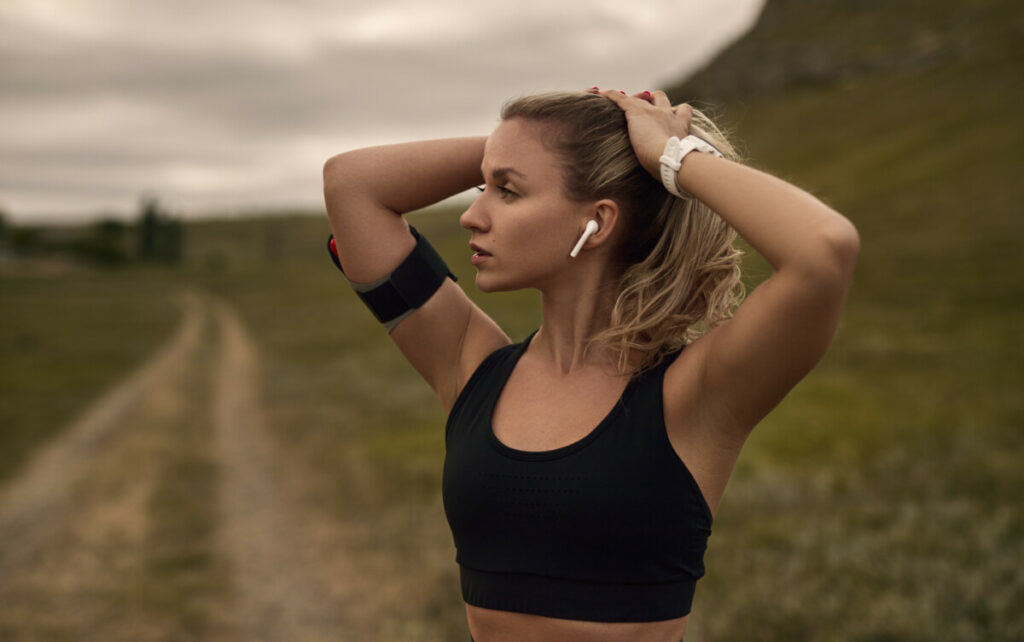 Whether or not you want to use a time goal, calorie goal, or an open goal will simply depend on your personal preferences. If you're not worried about how much time you spend or how many calories you burn while doing a particular activity, you can set up an open goal for that activity. The number of calories you burn and time spent exercising, in general, will still appear in your daily move goal and daily exercise goal, but you won't have to meet an incentive-set amount of time or burn an incentive-set amount of calories while doing that particular activity.
If you do want to burn a number of calories while doing one activity, you can set a number for that activity so you can try to meet that goal and adjust your workout speed or grit if you don't meet it. If you want to do a certain workout for a number of minutes per day, you can set a number of minutes for that workout and it will better help you get into the habit and slowly increase that number of minutes each day so that you can progress.